Share your health data 
Put the odds on your side by sharing your health data via the Brussels Health Network. It allows the healthcare professionals who treat you to have a global and immediate view of your health. And it allows you to take a more active part in your health.
About Abrumet
Field association serving e-health and the sharing of computerized health data.
The Brussels Health Network
The Brussels Health Network is an initiative of health professionals united within Abrumet
Brusafe+
It is a computer server that allows the electronic and secure sharing of encrypted and structured health data accessible round the clock, year round.
The FHIR for the Brussels Health Network
Abrumet develops new tools according to the FHIR standard currently being adopted in Belgium so as to improve the functionalities and accessibility of the Brussels Health Network.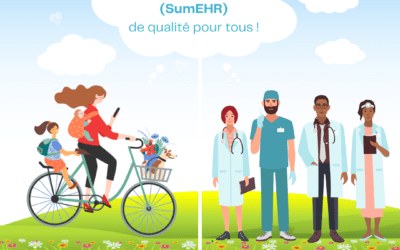 A summarized electronic health record for all ! Context The majority of patients today take it for granted that they can access their medical records. In 2022, 345,363 individual patients logged into their personal health portal (private area). But the majority...
The Brussels Health Network brings together all public and private Brussels hospitals as well as the French and Dutch speaking associations of health professionals in Brussels (FAMGB and BHAK). We are the ideal partner for any project related to e-health in the Brussels region.