 How to register ?
I am registering
1. Consent and therapeutic link
To benefit from the services of the Brussels Health Network, doctors and patients must have given their consent to electronic data sharing as part of continuity of care. Link to 'consent' on the National health Network page
Only doctors with a therapeutic link with a patient can access his or her medical information, with the patient's prior consent. Link to 'therapeutic relationship' on the National Health Network page
2. If you are a general practitioner
Have your INAMI number and your electronic identity card (eID) with you.
Online registration requires your pin code and a card reader. If you are a Mac user, use the pdf form to register.
Select a guarantor doctor to confirm your registration. More information about "What guarantor doctor to choose?"
Once you are accredited, you will receive a confirmation email. If you don't receive an email, check your spam folder.
You now have access to shared records of your patients via your patient software (DMI). A tab will specify all relevant shared patient medical data on the Brussels Health Network and other Belgian health networks.
If you don't have a medical software, you can access your patients shared records via the Brussels Health Network platform (lien bouton connexion). More information
If you experience any technical difficulties, Abrumet help you out via his helpsdesk .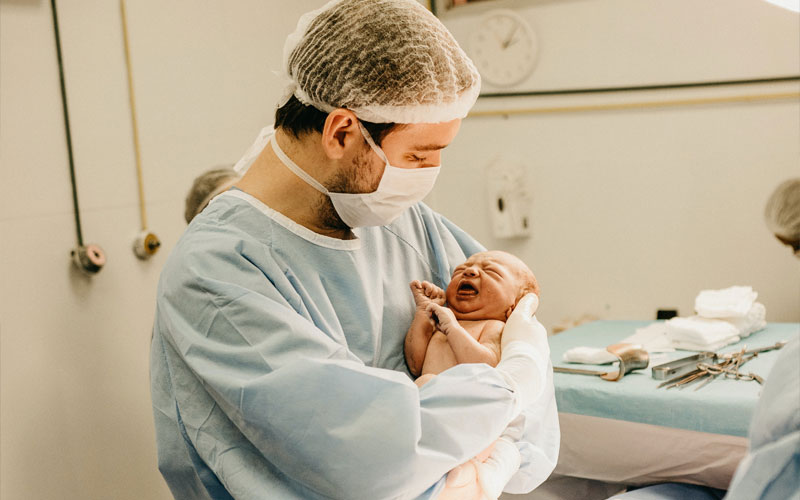 3. If you are a hospital doctor
The hospital will inform doctors beforehand about their registration with the Brussels Health Network. Hospital administrators will act as guarantor for all the doctors working at the hospital.
When you are starting your new job, HR will inform you of your registration with the Brussels Health Network.
You are not registered? Ask your hospital administrators to make arrangements.
Hospital doctors have access to shared patient health records via hospital software (DMIh). However, doctors can also access shared health records through the Brussels Health Network platform. This secure area is only accessible to registered doctors.
4. Registration of assistants
To access patient documents shared on health networks in Belgium, you must register as a doctor  on the Brussels Health Network. Assistants must be in order for on-duty to register and be validated by the guarantor physician.
5. Guarantor physician
What is a guarantor physician ?
The guarantor physician is a reference person (FAMGB, Regional Association, Circle, …). It ensures that:
you are practicing within the discipline, legitimately and as part of the continuity of patient care.
there is no interaction with a supervisory function in insurance, legal or other proceedings
Which guarantor physician to choose ?
If you belong to the Fédération des Associations de Médecins Généralistes de Bruxelles (FAMGB) [Federation of Associations of General Practitioners of Brussels], choose Dr Lawrence Cuvelier.
If you belong to the Brusselse Huisartsen Kring (BHAK) [Circle of General Practitioners of Brussels], choose Dr Tine Dusauchoit or Annick Dermine (Huis voor Gezondheid vzw) [non-profit association House for Health].
For doctors who are part of another association, please inquire whether a doctor from your association has already been designated as guarantor.
If no one has been designated as guarantor, please choose Dr Lawrence Cuvelier. When you register, the guarantor will receive an email to validate your registration. To that end, we need a list with the names of the doctors in your association registered for on-call duty. This list must be validated by the signature of the president of the circle.
Please send this list to Abrumet's administrative department.
The Brussels Health Network brings together all public and private Brussels hospitals as well as the French and Dutch speaking associations of general practitioners in Brussels (FAMGB and BHAK). We are the ideal partner for any project related to e-health in the Brussels region.